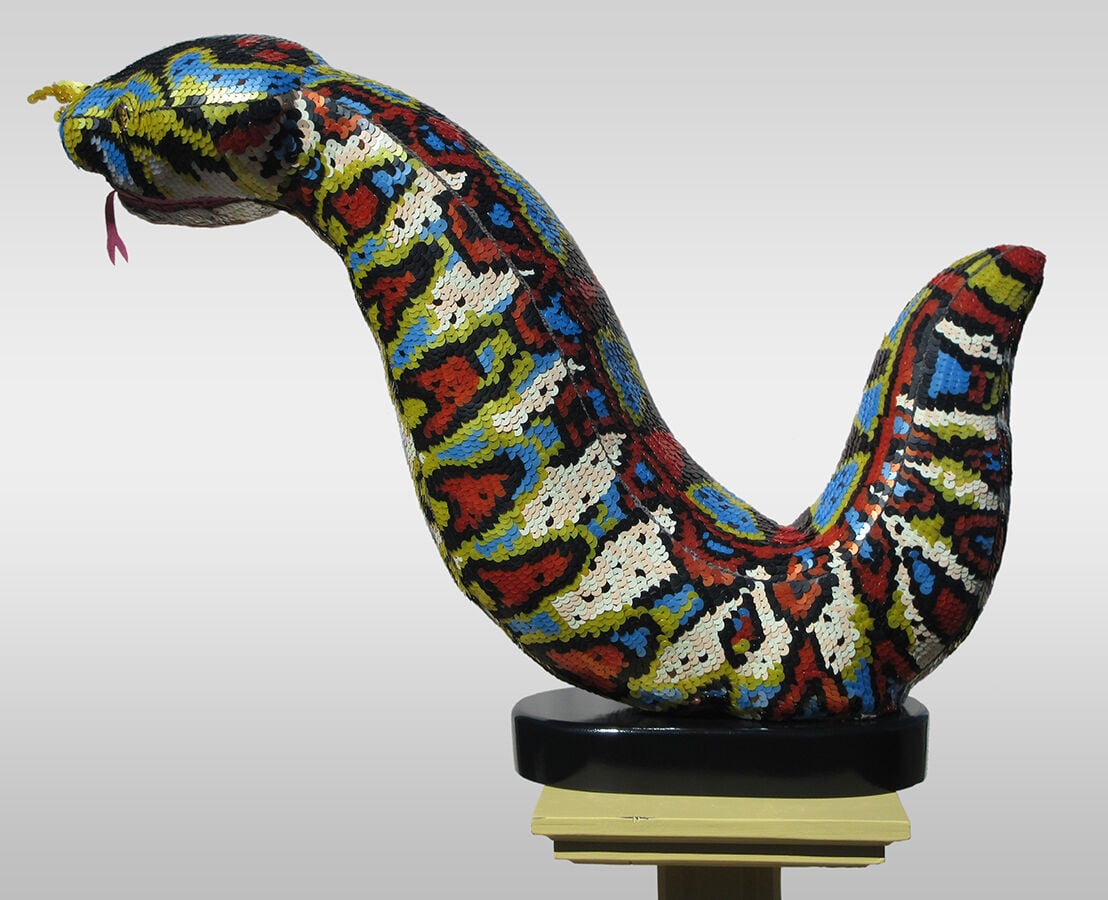 From drawing to styling the hair of her dolls to watching her mom do embroidery around the house, Holley Bakich was always a creative kid.
"My parents are musicians, so they really hoped — or expected — that I would be also. So when I said I wanted to go to art school, they were like, 'What?' They weren't sure what to make of that," Bakich says.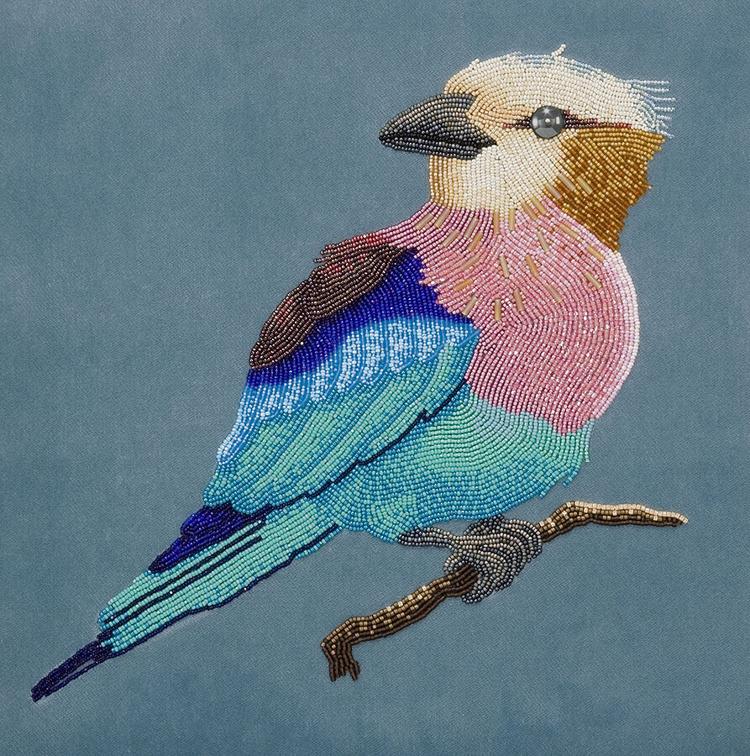 But she calls her first year of art school eye-opening.
"When I brought my first-year portfolio home, then (my parents) were all gung-ho," Bakich says.
The Tucson artist dabbles in many mediums, from sculpting and sewing to beadwork and graphic design.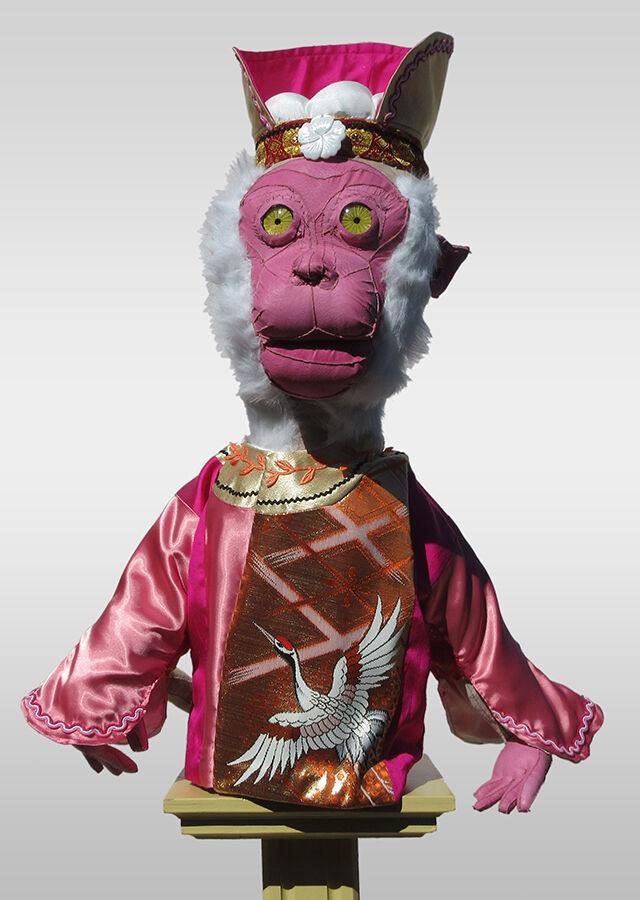 "I would say I'm a mixed-media artist — a sculptor more than anything," she says.
"The creative problem-solving of it is so appealing," she says of her use of multiple mediums. "That's why I like to do a lot of different processes, because they give you yet another tool to make it happen."
Bakich creates 3D designs, some crafted out of metal or wood, others with fabric. Among her focuses are Chinese zodiac animals, creatures and mythology, which she's been interested in since she was a kid.
"I think my biggest thing is story," she says. "I just really love a story and the way humans see it and tell it."
And her inspiration comes from things she reads and sees.
"I love museums," she says. "I would live in a museum, probably, if it was the end of the world and there was no one left.
"It's all serendipity of what I happen to run across and that little thing that mingles in your brain."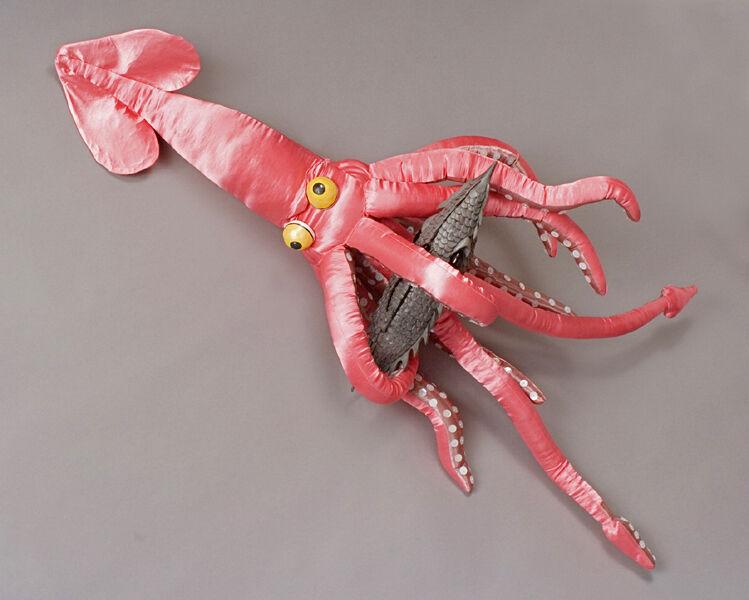 Although Bakich, who is also an interior designer, has a preference for fine art, she also creates digital art. She got into graphic design for financial reasons, but says it's a great way to communicate and reach a wider audience.
"My fine art — I never stopped and I don't think I ever will," she says. "Everyone has that thing that they're most passionate about and the thing that makes them who they are. But the graphic design is also fun and I do still do that a little bit."
A few years ago, Bakich's husband — an astronomer who recently retired after working for an astronomy magazine — was trying to reach a younger audience to teach them about astronomy.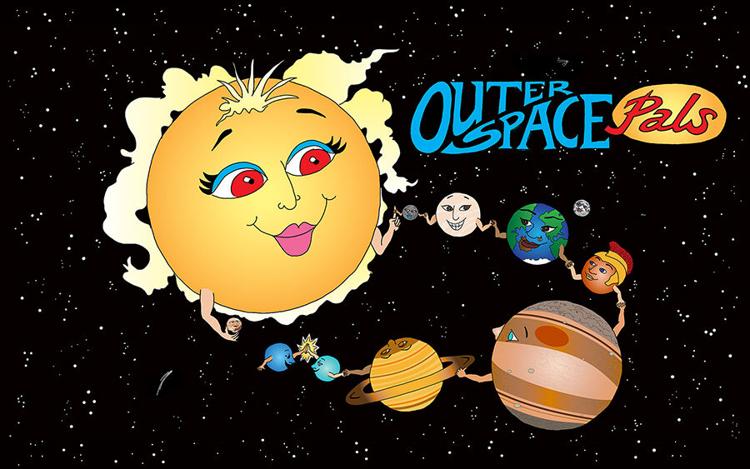 "When the eclipse that went across the U.S. in 2017 was going to happen, he wanted to do a lot more education on it and it's a little hard to reach kids with astronomy," she says. He had the idea for Bakich to design an outer space-themed comic strip.
"I loved it so much. It was so much fun," she says. "I love comics anyway. I read a lot of comic books and graphic novels. They are such a great way to tell a story. There's nothing else that does it like a comic."
Other makers in the Tucson area:
Contact reporter Gloria Knott at gknott@tucson.com or 573-4235. On Twitter: @gloriaeknott